Examine the first 100 people you meet , ask them what they want most in life , and 98 of them will not be able to tell you
NAPOLEON HILL – THINK AND GROW RICH
Bring in accountability and structure to your ambitions and dreams
Ask yourself some hard questions, gain clarity on your priorities
Build your plan to stay happy and get the best life you can have
Take action on your dreams...
Your companion to help you stay committed and consistent on your goals
Build powerful positive habits, transform your life the way you want
Leverage the power of structured thinking, break down your goals into micro actionable steps and progress in all areas of your life 
THE UNIQUE YOU
DISCOVER WHAT MATTERS TO YOU
THE HAPPIER YOU 
DEVELOP AN ATTITUDE OF GRATITUDE
WITH 
CLEAR PRIORITISATION 
GET A CRYSTAL CLEAR VISION
BUILD STRONG POSITIVE HABITS
HOLISTIC GOAL SETTING IN MULTIPLE AREAS OF YOUR LIFE
THE DEDICATED YOU 
QUARTERLY & MONTHY GOAL PLANNING  & REFLECTIONS
BREAK BIG GOALS INTO SMALL ACTION STEPS
A technique that helps to confirm the precise nature of the situation, provide a framework to arrive at the actions required to cope up the situation, effectively
It's a concept that your thoughts become things. Whatever you imagine and focus on is achievable, provided you have a plan to get where you want to be and take consistent action to get there
A science that focuses on living a fulfilling life by including the positive aspects of human experiences like happiness, joy etc at an individual and a social level.
Watch the Book Flip Through Video to know more about the contents of this workbook 
A well-organised workbook for everyone determined to bring positivity in their life & to achieve their goals.
"This workbook is created by Vasupradha Venkatakrishnan. This book contains 2 major sections, the 1st section focuses on life strategies while the second focuses on the way to execute the strategies... Beautifully Designed Pages, Clearly explained and well-organized columns. Includes Sections for Daily routine, Habit tracker, Monthly reflections, Mini goals including financial, health and personal...
"What I love about these tours is that the guides are not afraid to get off the beaten track and show us the real city. This is an I will definitely come back to"
"The guide was everything I hoped for, and more. BikeTour really makes a difference, I would have never discovered the beautiful places we stopped
Made for you with passion
We created this tool to help you understand your true self , embrace your potential and create an awesome life you deserve. We intend to spread positivity and inspire you in your personal growth journey , because we strongly believe that this world needs the special gift that only you have.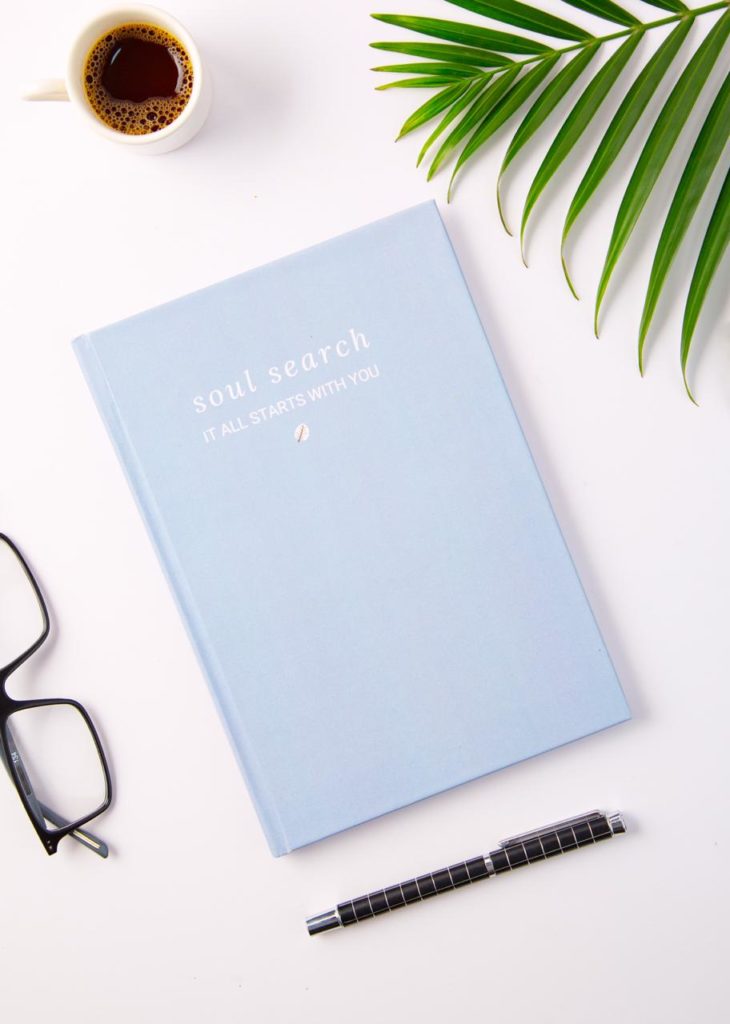 – A5 size: 8.3 x 5.9 x 1 in.
– 100 gsm high-quality paper
– 90+ pages of undated content, for one year , filled with exercises and frameworks designed to help you through your journey of self-discovery, personal growth, and intentional living
CONNECT TO YOUR  INNERSELF
BREAK YOUR GOALS INTO MICRO ACTIONABLE STEPS
TRACK PROGRESS AND REFLECT ALONG THE JOURNEY